CENTRAL vALLEY hYPNOTHERAPY
Ilah Brock, C.Ht – Certified Hypnotherapist
For cLINICAL hypnotherapy
I have a private practice in clinical hypnotherapy, serving clients in and around Visalia, California, and the greater Central Valley area, as well as online and occasional house calls.
As your hypnotherapist, it is my priority to create a therapeutic atmosphere that promotes growth and positive change for you as you work with me for your own desired self-improvement.
I look forward to working with you to address your challenges and realize your goals. Hypnotherapy is a process that can move you toward being the healthiest version of yourself and living the life you desire.
Believe it – YOU – YES YOU – DESERVE HAPPINESS!
Treatment Approach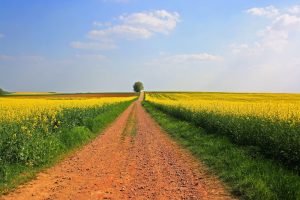 I use a variety of approaches to address my client's unique needs. Many successful treatment plans will include a cognitive discussion to gain a foundation of who you are. In a session I also provide Hypnosis, Talking Trance States,  Emotional Freedom Technique, (aka EFT / Tapping) and Neuro-Linguistic Programming , all to help collapse limiting beliefs, create positive anchors and release unwanted negative emotions as well as help you create healthy boundaries. I also go over key elements of Law of Attraction and how it is utilized in our lives almost every day. (You do not have to believe 'in' Law of Attraction, it is always at work regardless. It is a Universal LAW!)
I work with the subconscious mind specifically with imagination and emotions. Very Powerful aspects of our human makeup. Hypnotherapy rapidly moves you toward your desired goals with a tailored treatment plan and approach that includes tools (like Hypnosis) to help sustain the growth experienced in the session.
I record all the hypnotic portions of my sessions so you, my client, can listen to them for daily reinforcement.
Realize that this is not something I "do to you" – Rather this is something that you and I work together "with" each other to affect a wonderful change. Think of it like an athelete and a coach.
Additionally, there is a growing body of research that supports the practice of hypnotherapy and my technicians are working tirelessly to put all of that information on this website. If you are interested in a specific area and would like to know if I have any research, just send me an email (ilahb@centralvalleyhypnotherapy.com ) and I'm happy to provide whatever information I have for you.
It is my honor and mission to help my clients move past what's blocking them from reaching their full potential.
My purpose is to help as many people as I can achieve their very best.
"What lies behind us and what lies before us are tiny matters compared to what lies within us."

– Ralph Waldo Emerson
Education & Credentials:
Practicing Since: 2017
Education: Honors Graduate at Hypnosis Motivation Institute (GPA 4.2) – The First and ONLY Nationally Accredited college in the United States and California exclusively to the teaching of Hypnotherapy. They are the only hypnotherapy school that actually has the .edu. I earned every award offered when I graduated. That was a great evening!
TWO YEARS IN A ROW AS THE TOP THREE BEST RATED