CENTRAL vALLEY hYPNOTHERAPY
Ilah Brock, C.Ht – Certified Hypnotherapist
For cLINICAL hypnotherapy
I have a private practice in clinical hypnotherapy, serving clients in and around Visalia, California, and the greater Central Valley area, as well as online and occasional house calls.
As your hypnotherapist, it is my priority to create a therapeutic atmosphere that promotes growth and positive change for you as you work with me for your own desired self-improvement.
I look forward to working with you to address your challenges and realize your goals. Hypnotherapy is a process that can move you toward being the healthiest version of yourself and living the life you desire.
Believe it – YOU – YES YOU – DESERVE HAPPINESS!
Treatment Approach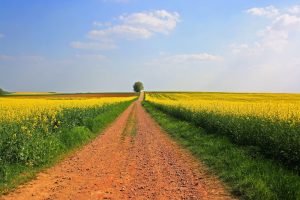 I use a variety of approaches to address my client's unique needs. Many successful treatment plans will include a cognitive discussion to gain a foundation of who you are. In a session I also provide Hypnosis, Talking Trance States,  Emotional Freedom Technique, (aka EFT / Tapping) and Neuro-Linguistic Programming , all to help collapse limiting beliefs, create positive anchors and release unwanted negative emotions as well as help you create healthy boundaries. I also go over key elements of Law of Attraction and how it is utilized in our lives almost every day. (You do not have to believe 'in' Law of Attraction, it is always at work regardless. It is a Universal LAW!)
I work with the subconscious mind specifically with imagination and emotions. Very Powerful aspects of our human makeup. Hypnotherapy rapidly moves you toward your desired goals with a tailored treatment plan and approach that includes tools (like Hypnosis) to help sustain the growth experienced in the session.
I record all the hypnotic portions of my sessions so you, my client, can listen to them for daily reinforcement.
Realize that this is not something I "do to you" – Rather this is something that you and I work together "with" each other to affect a wonderful change. Think of it like an athelete and a coach.
Additionally, there is a growing body of research that supports the practice of hypnotherapy and my technicians are working tirelessly to put all of that information on this website. If you are interested in a specific area and would like to know if I have any research, just send me an email (ilahb@centralvalleyhypnotherapy.com ) and I'm happy to provide whatever information I have for you.
It is my honor and mission to help my clients move past what's blocking them from reaching their full potential.
My purpose is to help as many people as I can achieve their very best.
"What lies behind us and what lies before us are tiny matters compared to what lies within us."

– Ralph Waldo Emerson

Education & Credentials:
Practicing Since: 2017
Education: Honors Graduate at Hypnosis Motivation Institute (GPA 4.2) – The First and ONLY Nationally Accredited college in the United States and California. A college exclusive to the teaching of Hypnotherapy.
Recipient of the:

Clinical Achievement Award
Academic Achievement Award
Director's Award
The $1000 Marc Gavelle Scholarship Award

Member of the American Hypnosis Association (AHA)
Certification and Practitioner status for

NLP (Neuro Linguistic Programming
EFT (Emotional Freedom Technique)
MER (Mental Emotional Release Technique)
Timeline Therapy
Imagery
Fears and Phobias
Hypnosis and Cancer
Tinnitus
Pain Management
Healthy Boundaries
Anxiety
Law of Attraction
Smoking Cessation
Weight Loss
Handwriting Analysis
Relationship Strategies
Success is by Accident
Sports Performance
Releasing of Guilt and Shame
And many more
Scope of Practice for Hypnotherapy and Hypnosis:
In California, hypnotherapy is for vocational and avocational (self-improvement) counseling (Business and Professions Code 2908), and as complementary treatment to healing arts services licensed by the State.  Included in that section, the law entitles a hypnotherapist to work outside the areas of vocational, avocational self-improvement, provided that they receive a referral from persons licensed to practice psychology, dentistry, or medicine.
California does not have an explicit statute or regulation requiring licensure for hypnotists or hypnotherapy.  California Business and Professions Code 2908 exempts "persons using hypnotic techniques" from the psychology licensing act to do "vocational or avocational self-improvement" as long as they "do not treat emotional or mental disorders." Section 2908 also exempts "persons using hypnotic techniques" when they are working under referral "of persons licensed to practice psychology, dentistry, or medicine."
In keeping with the above, a hypnotherapist is not a licensed physician or psychologist and hypnotherapy services are not licensed by the State of California. Services are non-diagnostic and do not include the practice of medicine, neither should they be considered as a substitute for licensed medical or psychological procedures or services.
TWO YEARS IN A ROW AS THE TOP THREE BEST RATED