Are You Ready To Heal YOURSELF? 
If you are looking for guidance with anxiety, fears, relationship, strategies, or loss/ grief – family, friends, even pets;  it takes courage to ask for help. Admitting that you cannot do everything on your own, is the first step toward achieving personal wellness in a fast-paced and demanding world.
The good news is, asking for help gets easier with a little practice. YOUR self-care is ultimately the most important care. The way in which we cope in the world is greatly influenced by how we see the world. Asking for help, and obtaining a fresh perspective is often the first and most profound step toward developing the mental muscle needed to become stronger. The more support you gain, the better equipped you will be to take on bigger challenges and achieve more successes.
Here at Central Valley Hypnotherapy – you can attain your goals, get those "daily wins" , help change the behaviors you do not prefer, and happily, you can change them rather rapidly with the use of hypnosis.
Hypnosis is nothing more than a heightened state of awareness where the filter between conscious and subconscious meets and that filter is merely and consciously relaxed in a guided meditation and positive suggestions are sent to the subconscious mind to help create the positive mindset you are seeking.
It is fast and lasting.
Give ILAH a call – She is a hoot to talk to and she will inspire your heart and ILAH makes the whole process so much fun!
Self Care – The Best Care – for how can you be of help to anyone if you are not well?
Give ILAH a call today!
---
Please contact me to schedule a free initial consultation.
559.749.4803     |     Send Email
I look forward to helping you make the first step toward your well-being.
---
The Benefits of Hypnotherapy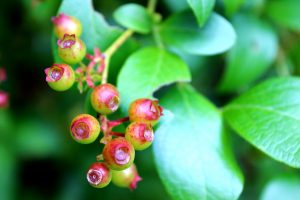 As an experienced hypnotherapist, it is my honor to assist you in exploring your core issues and move toward a healthy, fulfilling life. Utilizing a variety of approaches including Behavioral enhancements and changes, Biofeedback, Christian and spiritual ideals. ILAH works with imagination and emotions to help affect the changes you are seeking. She helps her clients learn about emotional maturity and readiness to move forward in their life.
She will work with you to create a treatment plan that is customized to meet your unique circumstances.
From ILAH, "With honesty and compassion, I will work with you to create an open channel of communication. The goal of our hypnotherapy sessions together will be to help you develop the mental fortitude needed to lead a successful life. Additionally, we will work on limiting beliefs and create new healthy boundaries and a belief system that you designed, and these tools can be quite helpful in difficult times in the future, as wells as become a more productive and happier person in your present.
"Your present circumstances don't determine where you can go; they merely determine where you start."

– Nido Qubein